'To move is tricky and can be risky if not planned well in advance. But, if you've planned your moving, there's nothing that can hinder or ruin your move.
Ever wondered why moving is so easy for moving agencies?
Because they have a proper plan ready prior to stepping out for the actual task. They know each move is different from the other and that planning a move demands adequate time. Hence, most of the moving companies require advance bookings. And the reason is simple – they need time to plan!
You might be caught up in a myriad of emotions and questions. As humans, our emotions go hand-in-hand with every situation we deal with. Same goes with moving also. Fear, discomfort, fun, excitement –you are bound to feel these emotions in varying levels during your move.
So, how to prepare for your upcoming move?
Well, read out the title once again!
Pack your assorted emotions and
Prepare a moving checklist.
Whilst feeling various emotions is something you can't avoid, creating your moving plan is what needs to be focused on the most.
Take a look at the moving checklist given below. This checklist will help you get organised by providing a helpful timeline along with a few moving tips.
2 Months Before Moving: When procrastination seems obvious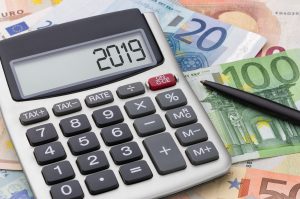 Have you heard about the tomorrow that never comes? Putting off planning for tomorrow will only create impending deadlines. Let's give your move an easy and start and begin with calculations during this period.
It is always a good idea to begin your moving prep at least 6-8 weeks in advance. At this time, your emotions are pretty much under your control. Hence, major calculations and estimations can be done ahead of time with a calm mind.
Set your budget: The foremost concern of every mover! Moving companies recommend setting the budget before commencing any moving related activity. Prepare a list of all the resources (packing stuff, moving agency fees, bills, taxes etc.) you would need during your entire move and set aside funds before time. This way, unexpected expenses won't cause you mini-attacks and panic afterwards.
Cherish the memories but filter out the 'unwanted': We are fond of collecting stuff throughout our lives, especially those we feel connected to.
Childhood toys, favourite stationery, first-time collection, and so on. Collecting such stuff seems cute but occupies a lot of space while moving. Hence, it is better to filter out the things that aren't usable anymore. You can also donate your stuff to the needy.
Notify your Landlord: Notify your landlord or property manager before time so that they could take necessary steps according to their moving out policies. Ask them about the security deposit, property inspection for any damage etc. Also, ask them if something is required to be done before or after leaving their property.
Look around for the professional movers: Of course, you would need to hire a moving agency for a safe and secure home moving. This is the right time to look around and list out potential helping hands as per your requirement (availability, budget, location etc). Browse the internet, call your relatives, enquire with your colleagues and neighbors and try to get as much information as possible.
ALSO READ: Common Mistakes People Make Whilst Moving 
One Month Before Moving: When the excitement begins

Things like finding the right man with a van, inspecting the new property, documentation, billing, admissions etc. should be started at least a month ago. This is because official formalities take time in their processing.
Pick your ideal mover: Finding the right moving company is as important as finding the right location or home. Once you've listed out several options, start meeting them, discuss your specific requirements, and then make the right decision. If you're finding it difficult to choose the right movers, here are a few tips to choose right Moving Company to help you. Make sure you hire them at least a month before to avoid 'Oh, I forgot to…' situation.
Take a trip to your new home: Visit your new place and inspect the property thoroughly. Check if there's anything that needs repair or maintenance. Also, ensure that all the paperwork is completed and verified to avoid issues later.
Documentation & Address Changes: Prepare a list of all the documentation processes and work on them one by one. Get your postal address changed in the local post office and notify your banks, insurance company, and newspaper agency about the address change. Look out for a good school for your kids near your new area and complete the admission process. Clear the pending utility bills if any.
Collect the packing stuff and Organise: This is the right time to begin with your packing chores. No, we aren't asking you to pack your stuff; the moving agency you've hired will take care of your packing chores also. Just check out the packaging list you had created 2 months back and start collecting the items. See if you've missed out anything. Focus on your rooms and make a list of all the stuff that needs to be packed. In short, get organised. You may also assign the boxes (according to their sizes) to the appropriate rooms.
2-3 Weeks Before: The time when anxiety and excitement clash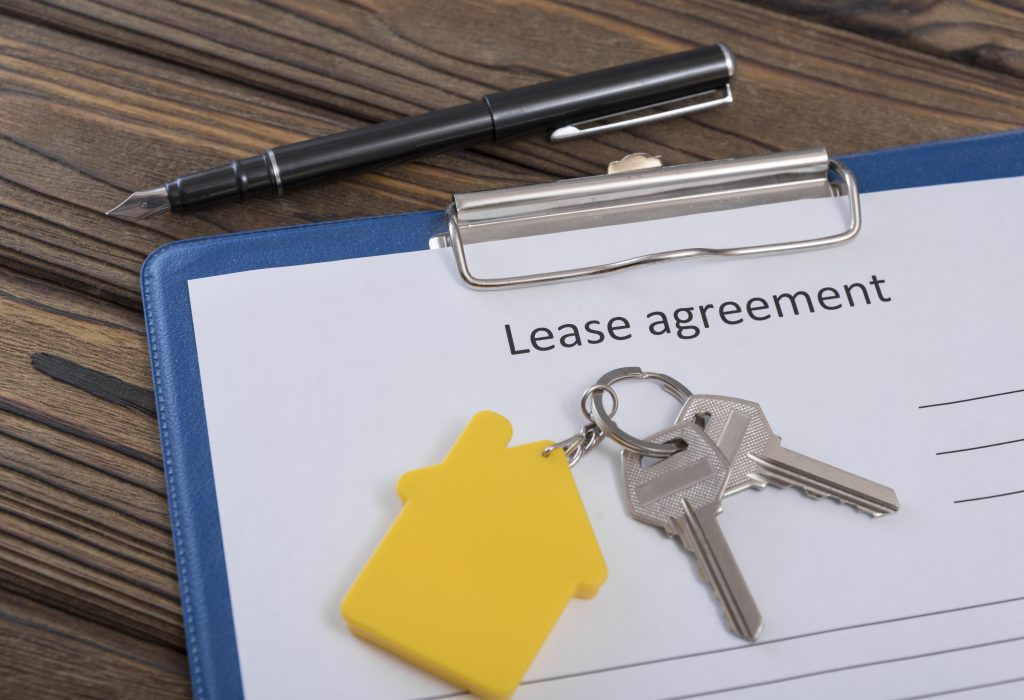 As you get closer to your moving, anxiety begins to encapsulate you. But at the same time, you also feel excited to enter a new life (in a way). Amid this clash of emotions, ensure you don't miss out the following things:
Reach out to additional help: Whilst you have already hired your moving partner, there are chances that you might need additional help on the moving Reach out to your close and reliable friends and ask them if they're happy to help.
Map out your move: If you're moving a few miles, you must map out your move in advance. You might not be aware of certain streets or say the entire way. The worst case scenario can be getting lost in the unfamiliar streets or stuck in traffic for hours. It is better to find the most promising pathway to avoid unnecessary delays on the moving
New lease agreement: Talk to your new property owner or landlord and get your lease agreement prepared.
Read it thoroughly and then sign. Also, ask them about their moving in policies. Discuss with them about your moving plan – the date and time of moving, and other necessary information that concerns them. Additionally, ask them when you can collect the keys to your new home.

The farewell party: How can you forget about those whom you're going to miss a lot? Saying goodbyes are tough but not every goodbye is painful. Organise a farewell party for yourself and invite your neighbors to be a part of. Express your gratitude to them and gather life long memories.
ALSO READ: Tips On Moving When Going Through A Tight Schedule
A Few Days before the Move: When stress starts to settle in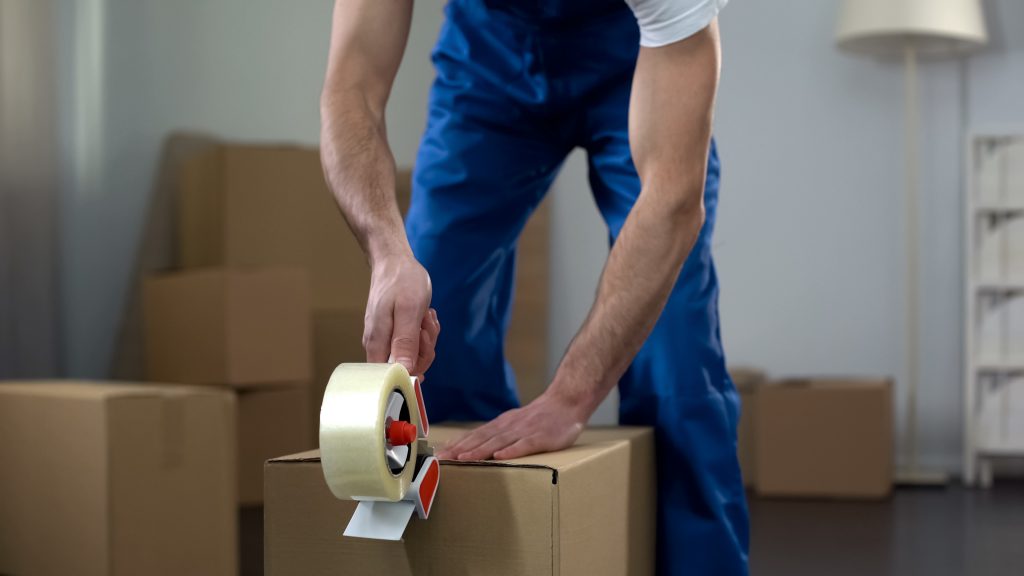 Pay attention to your family: It is understandable that your kids and pets get less of your attention during the move. A good alternative here is to opt for a daycare or pet care service for a few days. This way you will able to manage all the things with ease.
Start packing small: Whilst you'll have professional movers by your side on the moving day for all your moving needs, you can start packing your personal items on your own. Also, prepare an emergency kit that comprises of things you need at hand during your move.
Prepare your Moving Day Schedule: Yes, this is very important! You'll have only one day and a lot to do. Take a deep breath, relax, and take the time out to schedule your entire moving day. Go through it once again to check if you've missed out anything.
The Moving Day: Move On!
Call a moving company in Canada by visiting https://www.miraclemovers.com and greet them with a smile and kindness when they arrive, because they will do the rest of your move in the best way possible.
Show them the list of all the belongings you've created. Also, tell them how you've scheduled the entire day.
Once the packing of your belongings is done, it's the time to clean your old house. Show some spirit and leave a clean, new-like home for your landlord.
And that's all!
If you still have any confusion in planning your move or making your moving checklist, get in touch with Movevan – a renowned moving agency in the UK. We offer moving services in London, Kent, Essex, and Sussex.
Get a quote from us today.