How important is Man and Van service for your office removals?
So, you've been promoted as the new Manager of your company and you are required to relocate to the main branch located in a different city.
Congratulations on the promotion!
You may be excited for the next level of your success journey, but you should not overlook your moving.
You are about to potentially experience a lot of problem during your move, especially if it is unplanned.
Worried?
Well, a Man with a Van can be the ideal solution to all your moving problems.
Statistics reveal that the demand for a man with a van company in the UK has seen a tremendous growth in the last few years. Moreover, this demand is still expected to rise in the future.
This makes it evident that people hugely rely on moving companies for their shifting needs.
While there are various myths associated with hiring a man with a van company, your decision depends greatly on the way you plan and proceed.
In our last blog, we have already discussed the perks of hiring a man with a van.
In this blog, we will talk about finding the right moving company.
Tips for Hiring the Right Man with a Van Company
As a smart customer, consider these tips:
Broaden your Hunt – Different service providers offer different facilities and charge differently. Do not expect the same quotes from all.
Price Guarantee– No matter whom you choose, make sure there are no hidden charges.
Get multiple quotes – Compare the quotes of a few service providers and then choose accordingly.
Hire early – To avoid inconvenience and loss.
Now that you know how to begin with your hunt, it's time to know how to find the RIGHT moving company.
Hire the Best Man with a Van near You
Not all moving companies are worth your money and trust. Consider these tips to choose the right option for your moving needs.
1.   Get Adequate References
One of the simplest ways is to look for some good references. Contact your relatives, friends, neighbours, and colleagues and enquire about a man with a van company they trust.
Positive recommendations can reduce the chances of uncertainties about their performance to an extent.
You can also learn about their positive and weak points in advance.
This can help you discuss things accordingly with the company and get the required solutions as well.
2.   Do your own Research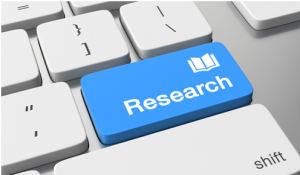 Whilst it is always a good idea to look around for recommendations, you should also do your own research. Create a list of a few local moving service providers and try to get as much information as possible about them.
How?
Go through their website thoroughly for business history and services, If they don't have a website or an office landline number then they have failed the basic man and van test.
Look for reviews and genuine feedback on Google.
If the company does not have a website, get in touch with their previous customers.
Contact the service providers and ask them for their portfolio.
Look for photos of their moving vehicles on the Internet or their website.
The research might take up your time and efforts but will save you from unexpected losses.
3.   Ask for the Accreditation
Reliability and authenticity should be your first and foremost priorities. After all, it is about your possessions and hard-earned money.
Hence, when it comes to choosing any man and van company, you must always check for their accreditation's.
4.   Evaluate their Prices

Once you've filtered out the reliable companies based on the references, research,and accreditation, you should now consider comparing their prices.
As said, pricing structures for each individual company will be different from one another. Collect quotes from each one of them and compare various benefits and facilities they are offering for a specific price.
Then, compare your own requirements to determine if any of these fit your needs. Last, evaluate the company price and compare it with your own budget.
This will not only help you choose the right moving agency, but you will get an estimation of the investment needed for your moving project.
ALSO READ: Top 10 Never Heard of Before Benefits in Man and Van
5.   Check out their Resources
Moving is a challenging process. It requires moving of heavy items like furniture wardrobe, Bed, Sofa and appliances like Cooker, Fridge, Washing machine etc.
As such, make sure that the man with a van you choose has all the necessary tools, specialised equipment, and vehicles to make the moving task easier and safe.
Also, make sure they offer adequate storage options in the case of delays. Not only this, there are possibilities that moving your household would need multiple trucks or vehicles.
Hence, ask the man and van company if they have additional vehicles available at short notice.
The better they are in their resource availability, more you will get the idea about their reliability.
6.   Check their Insurance
Whilst hiring a moving company ensures the safety of your possessions, uncertainties are inevitable. Here is where insurance comes into play.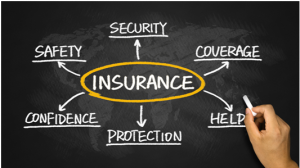 A good moving company values your belongings and offer insurance to protect you from loss. If you have precious items, check with your man with a van provider if they will provide insurance cover on your items.
Also, ask them if they can arrange additional cover in the case of an emergency. Moreover, contact your own insurer to determine if your current home and contents insurance policy will cover your belongings during the transit too.
7.   Professional Staff
Professional staff is an indication of reliability. For instance, check for the sales agent phone mannerism and how confidently they answer your questions.
Further, choose the moving company with a uniform, as it is a significant indication of their professional service. Moreover, the staff should be approachable and friendly.
This is important to ensure your precious belongings are under trusted hands.
8.   Communicate
Discuss in detail with staff in Stay Classy serving Chandler about their airport transportation in Phoenix. Ask all your questions and seek answers.
This will help you understand their working better. Also, this will ensure that the company you are about to hire is responsible and reliable to work with.
Other Considerations
Beside these considerations, you should also consider the below mentioned points:
Do the moving company employ its own team or do they hire casual labourers? A company with full-time employees is likely to be more responsible and will take better care of your belongings.
What payment options does the man with a van company accept? A majority of the companies accept payment by debit card or credit card.If this is the case, remember you may be entitled to additional insurance from the card issuer. In case they only accept cash that is fine, but do not pay any cash deposit into a bank account or to a guy at your front door, unless it's the day of the move and the crew and their van are at your property and they are ready to start loading.
If you want to contribute your share to the environment, check out the environmental policy of the moving company. Check if they are carbon neutral.
Is the team at the moving company CRB (Criminal Record Bureau) passed? Feel free to ask them the question.
Do they offer storage facilities? In case, you may need one in an emergency. Does their storage have 24-hour access?
Do they offer other additional services as part of a deal or combo jobs? Some cleaning companies do carpet dry or hot water extraction at a discounted rate when booked as part of a move out job.
Wrapping Up
Moving services are always a good idea to use. However, with myriads of cheap moving Man and Vans available out there, it is quite difficult to choose the right one.
We hope the above-mentioned tips will help you make the right decisions.
In case you are moving somewhere and need Man and Van services, Get a Quote from us right now.
We offer professional and affordable moving services in London, Surrey, Kent, Essex, and Sussex and can deliver to anywhere in the UK and most parts of Europe.