Are you planning to move soon? Before that you need to know why Man and Van is mandatory for you. Moreover, you aren't alone. Nearly 3,000,000 households (11%) move every year in the UK.
Want to know a few more interesting facts about Man with a Van in the UK?
Continue to read here.
Facts on Moving
On an average, each person moves 8 times in his or her entire life with a gap of nearly 6 years.
Majority of the people who move, shift locally and the biggest reason behind this is the job
For humans, moving is the third most stressful event in their life after the death of a dear one and divorce.
Hiring a local moving company is comparatively cost-effective than renting a moving van or moving on your own. This is because hiring professional movers offers you a range of services including packing, labor, moving vehicle, transportation, fuel, insurance and toll expenses.
August is the busiest month for moving service providers. Nearly 50% of moving activities occur between August to November. Further, people do not prefer their moves during the months of February and March.
One thing that is quite evident from the above facts:
People rely on moving companies more than DIY for their moving needs.
However, the reasons to hire a man with a van vary from person to person.
Being a moving company in London, we have created a list of REASONS why people often look for a man with a van for their moving needs.
Here we go;
You need to focus on "Other" Aspects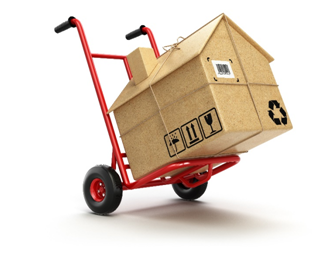 Relocating involves a bunch of "activities". This forms a complete Moving Checklist that require equal attention. Finding the right home, packing your current household, the actual move, preparing your budget, bill payments, stock clearance, managing the family etc.
There are a number of chores that demand your attention.
As such, doing the moving yourself (DIY) eats up your time and you tend to miss other important aspects. But if you hire a man with a Van for your moving needs, you will have ample time to focus on other equally important tasks.
Saves You Hassle
Moving means chaos and disassembling. Scattered belongings, unpacked boxes, markers with missing caps etc. seem annoying and can hamper the mental peace for most. If you have kids, their restlessness is cherry on the top to the whole scenario!
But when you hire a helping hand, clearing this chaos is a part of their responsibilities. They offer a range of services – sorting and packing your belongings properly, loading them into the van, and unloading back at the destination is a part of their job. Hence, another reason you should go for hiring local movers is avoiding all the inconvenience.
 Prevents Unwanted Emergencies
Imagine you are moving your furniture and suddenly, you bump your head against the wall! What a painful mess it could turn out to be. Whilst it is sometimes good to opt for self-service, handling moving chores on your own seems like a faulty choice.
A little carelessness or hurry can cause you unwanted emergencies (physical harm). Nobody would want to enter their new home with a broken leg or injured head. On the contrary, hiring a man with a van can prevent you from such unwelcoming consequences.
Prevents Over Expenses
It is a common myth that hiring a man with a van in London is costlier than doing-it-yourself. In reality, this isn't anywhere true. All you have to do is pay them the fees and the rest is handled at their end.
They will come prepared with a proper plan and all the necessary resources beforehand.
Also, unlike your DIY, they will have a clear understanding of the hurdles they might come across during the entire process. In short, there is no scope of "non-calculated" expenses that can give your pocket a dent later.
Instead, there are many other benefits of hiring a man with a van.
ALSO READ: Tips to Keep in Mind whilst hiring a Man and Van
 No Wear and Tear of Possessions
How would you feel if you accidentally break your crystal vase whilst packing your household? What if you get scratches on your favorite mirror? You might also lose some of your precious items amid all the mess.
Uncertainties are inevitable, especially if you are an amateur. This is not the case when you hire professional movers. Protecting your belongings from wear and tear is their foremost priority and they are pretty good at it.
Before and After Moving Guidance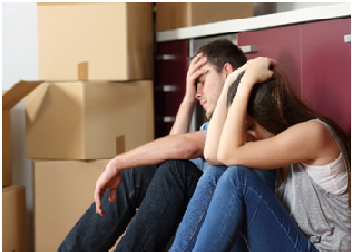 As said in the last point, uncertainties are common with amateurs. Lack of knowledge, skills, and experience can create problems at every step. The most affected ones are the first time movers who have no idea about even the basic moving chores.
Hiring a man with a van in London can help you guide through the entire moving process. From preparing for the move to unpacking and assembling at the destination, professionals can be a great aid. Here are some essential tips to keep in mind while hiring a man with a man in the UK.
Fewer Favors
Moving on your own without a helping hand is difficult especially if you have a lot of stuff to move. So, it is quite common for you to ask for favors for the same. Believe us, taking favors from your people (neighbors, relatives, colleagues, friends) can be a lifelong obligation.
You don't know if you'll be able to repay it ever. Hiring a man with a van in London can help you experience "the no more favors" phase.
Secure Move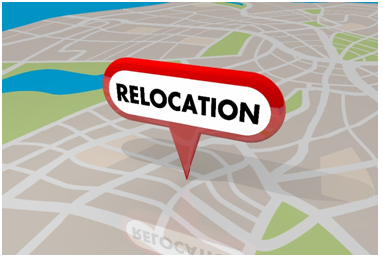 Imagine you're on your way to the new city. The rented vehicle loaded with your household is on the trail too. Then you lose connectivity with the driver of the rented van. Worried? The next few minutes would be deadly.
You'd be filled with a hell lot of questions – Did he run away? Has he met with some accident? Will I ever get my belongings back? And what if something has truly happened?
This is not the case when you rely on professional movers for your moving needs. The reason for this is that there are some specific Qualities which only professional movers posses.
They are mostly licensed, trained, and experienced in their industry. Hence, if you want a secure move, it is better to hire expert movers.
No Procrastination
For most of the people, relocating is usually a planned move. They get specific days to relocate and settle to the new place, especially if it is a job-based relocation.
But for rest of the cases, they do not have any specific reason to move and are not bound by any external factors like quick job joining.
Hence, procrastinating the move among such people is quite common. It takes them time to come out of their comfort and make efforts to handle all the chores.
Here, hiring professional man with a van services can not only prevent constant procrastination but can offer them the best moving experience.
It Simply feels good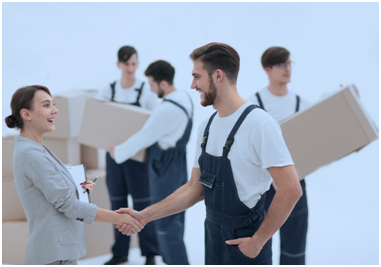 Because it does! You feel relaxed, stress-free. You don't need to worry about anything. Sit back and relax on your couch, show them some politeness and everything is handled by the professionals seamlessly. Hiring a man with a van is relocating to a new place effortlessly.
Wrapping Up
Combining all the above-discussed reasons can help you realize one thing: Hiring a man with a van can be the most efficient decision you can take towards your moving plan.
Sit back and think! And you can be the smartest "mover".
You are just one click away from all our services. For any kind of moving and removals services Get a Quote right now.