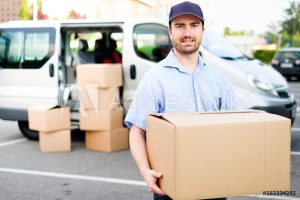 The trend of hiring Man and Van services is rising nowadays.
But why is that?
A recent survey revealed that around 100,000 households move into a new home on an average in the UK in a month. The number is constantly increasing each year.
Whether you're a professional working in a private organisation or a government employee, relocating is something you can't control.
Moreover, moving isn't just limited to your professional life. There can be several other reasons like marriage, elderly parents, financial conditions etc.
But let's face it, moving is stressful, both emotionally and physically. You might be overwhelmed with a bundle of emotions when leaving your old home and moving to a new one.
But at the same time, you would be worried about the hassle you are about to face. Packing everything properly, keeping valuables safe, loading and unloading stuff.
That's when people decide to move towards Man and Van services.
Why Man and Van service is a necessity?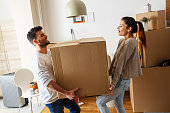 The reason Man and Van services are considered a necessity is that whether you are moving to a new country or a new locality, there are certain common factors that make moving hard.
⦁ Lack of Resources: Moving requires adequate resources, both in terms of manpower and mechanical power. Packing endless items, loading heavy belongings and then unloading them back requires knowledge, manpower, and the right tools. Doing all these tasks on your own can cost you both physically and financially.
⦁ Lack of Time: Unfortunately, the hush-rush life we are living today does not offer us much time to perform any task leisurely. A majority of people are bound by deadlines and hence have less time for planning and execution.
⦁ Delicate Items: People these days are fond of collecting antiques that are not only expensive but fragile too. Lack of experience and resources can cause a lot of damage.
In such a situation, hiring a man with a van can be the best decision you could ever make.
Moving companies are a great helping hand when it comes to the exhausting task of household moving.
Not only can they make your move simpler but can guide you on the various aspects of moving.
So, what are the benefits of hiring a UK moving van company?
Check the list below.
Benefits of a Removal Van Hire
⦁ Well-Planned Services
Experience makes a man perfect and so is the case with professional movers. Executing a complex task like moving needs immense planning, especially when you are doing it for the first time. However, this is not the case with movers. They are already well-acquainted with the challenges that might come their way.
Hence, they come prepared with solutions to overcome these complexities making the entire moving process simple and quick. They know how to carry out things in a safe and timely manner and avoiding inconvenience and costly delays.
⦁ Pocket-Friendly Service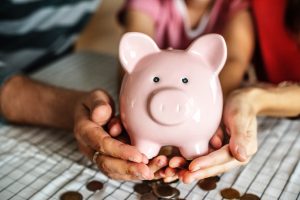 While it may seem expensive, hiring moving companies in London can actually save you a lot of time and money. You may need to spend a lot on buying cardboard boxes, adhesive, bubble wraps, and a few tools for a smooth moving.
On the other hand, professional movers are equipped in advance with all these things.
Often a man with a van price covers a bunch of things including:
⦁ Basic charges – Cost of items to be moved from one place to another, It is usually based on the size of the cargo for long distance moves. In the case of a local move, the cost is normally based on a per hour basis.
⦁ Insurance –Often, moving companies offer general insurance cover to protect your valuables during moving.
Also, there are no hidden cost associated with hiring a moving company.
⦁ Safe and Secure Moving
The most important aspect of an efficient household move is the safety of your belongings. You love your stuff, whether it is your furniture or antiques. Moving companies have the necessary experience and training crucial to handle fragile and delicate possessions in every stage of the moving process.
While small, fragile items are boxed carefully, appliances and furniture are secured differently to avoid damage during transit.
Not only this, the way they pack your possessions is commendable. Moreover, Man and Van service staff having the right tools and several helping hands, which helps to make the transit even more secure.
⦁ Time-Saving
If you think that doing the moving yourself is less time-consuming than hiring home movers, you're living in a dream world. It's the time for a reality check. Moving is a time-consuming task if you lack the right knowledge, training, and experience. You will waste most of your time just packing your belongings.
This isn't the case with the moving companies. It takes them lesser time to pack and unpack your stuff. Also, the fact that they have an entire crew of professionals to handle the moving process makes it a time-saving process. Thus Man and Van services are time efficient too.
⦁ Organised Move
You might rely on your relatives or friends to help you in your move. But do you guarantee it to be an efficient move? There are chances that a few boxes are left unlabelled or are scattered all over. It is really a time waster and might make the job messy.
However, hiring a moving company frees you from all the confusion. They work in a very organised way to avoid the wastage of time in sorting boxes. They ensure that every box is in its proper place in the matching room.
⦁ Adequate Storage Options
In the case of delayed transition, your moving partner will provide you with adequate storage facilities for safe and secure storage of your possessions.
Of course, there will be additional charges for this. However, you'll be assured that your belongings are in the safe hands for whatever days the delay is caused.
⦁ No Multiple Trips
Let's accept, DIY moving is based on estimation and assumptions. This is why doing it yourself is considered even more time, money, and effort-consuming.
For instance, you decided to rent only one van for a few trips to move all your belongings. But, you forgot to estimate how much space your cabinet or washing machine would take up in the moving van.
This will cause you to take an additional trip to move all your belongings.
This is not the situation when hiring a man with a Van service company. They will plan everything in advance in a very efficient manner preventing your moving day from turning into a moving night.
⦁ Peace of Mind
At the end of the day, what matters the most is your peace of mind! Doing the moving on your own can cause you exhaustion eating away the appreciation for your hard efforts.
On the contrary, local movers will handle everything in an organised way ensuring their services will give you satisfaction and happiness.
⦁ Friendly Customer Service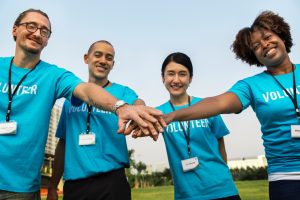 In addition to providing you with the required paint striping services, professional movers usually offer friendly customer https://www.arrowcommercialpressurewashing.com/ services. Since they value customer satisfaction and keep it at the forefront, they treat you very politely. They make it easy for you to communicate so that you don't hesitate in putting before your queries. Also, professional movers consider it as their duty to guide or suggest the right solutions to your moving problems.
⦁ Protection with Insurance Cover
Often top moving companies offer basic insurance coverage to their customers. The insurance is an assurance that your possessions are covered in case of any loss or damage. However, the cover may vary from company to company and you should not expect full reimbursement of your belonging. You can also avail additional insurance coverage by paying a bit more.
The Take Away
The above article makes it evident that moving is not as exciting and simple as it sounds. But just like you visit a doctor when you don't feel well, hiring a local mover can be a smart choice. So, if you're planning to move your home, office or even just some furniture you have just purchased online get in touch with us.
We are the best and the cheapest moving company in the UK with the largest fleet of different sized vans. We also offer great deals on our Local, National and European moving services.
For man and van services in London, Surrey, Kent, Essex, and Sussex, Get a Quote from us today.