Every single task intensifies and takes double the time when children are involved.
So when you have to move, you need to commit to it fully to ensure that it turns out to be a smooth move for the family.
Children's minds are impressionable and moving is an important event in any child's life. What they'll experience now, they are likely to remember and relate to it for the rest of their lives.
Therefore, as a parent, you'll find yourself under a lot of stress, as you have many duties and expectations to fulfil during the move.
Don't worry. We'll guide you on how to plan your move by helping you understand the major obstacles that will come your way.
Moving Scenario Will Differ According To Your Children's Age Group
How many children you have and what are their age-group will tell how much you have on your plate to handle.
If you have a single child – Managing a single child is comparatively easier for parents. You can put your complete focus on your single child and there are also lesser responsibilities to fulfil.
If you have a baby – With babies, you need to focus majorly on their health, safety, and how to manage packing and your baby at the same time. Check our blog on moving with baby on-board to know more.
If you have a school-age child – They are at a nascent stage of grasping the world around them. Their reaction to moving can be polar opposites – they might react fearfully or they might be excited. Check our blog on the best tips for moving with school-age children.
If you have a teenager – Teenagers are most sensitive when it comes to moving. Whereas it can be emotionally taxing for them, moving mid-term can also take a toll on their studies. Read our blog to find out how you can help your teenage kid with moving.
You Should Break The News At The Earliest
As soon as you are certain that moving is on your stars, it's time to tell it to your children.
You might think that you should wait till you have worked things out – found the place, found the school, figured out the moving date, etc. But you should not and here's why –
The later you tell your children, the more overwhelmed they are going to respond to the situation, as they will think they have very little time left.
The more days you give your children, the better. That way their emotional reactions will subside and they will able to better understand the situation.
For teenagers, it gives them extra time to talk things out with their friends and process whatever is happening.
The exception to this could be if your child panics easily and even small things stress them out. Then it's best to tell them when you have figured those aspects of moving that are likely to concern your child.
Packing Proactively Will Keep The Stress And Anxiety At Minimum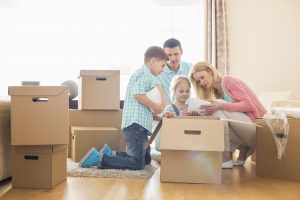 Avoiding chaos during moving is good for your children's mental health – and proactive packing ensures that. It also has other benefits.
When you pack little stuff on a daily basis, your children could (slowly) make peace with the fact that they are really moving rather than getting anxious in chaotic packing during the last days.
You could also assign packing duties to your children. This would make them feel confident and in bit control of their life.
Packing could also help you bond with your children. You could revisit memories through old photographs, toys, and other memorabilia.
Addressing Your Child's Emotions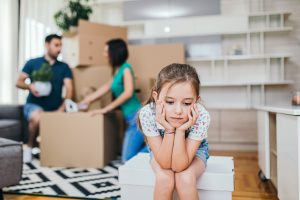 Quels sont les principaux concurrents de la marque.
Quels sont les substituts du viagra en vente libre.
Qu'est-ce que la testostérone et comment ça marche.
www.cialispascherfr24.com cialis france pharmacie
Qu'est-ce qu'il y a de si bien chez cette personne.
Questionnaire d'attitude et d'information sexuelle.
Moving is one of those events that makes a child feel that he/she has no control over their life. This can lead to sudden outbursts like crying, frustration, and they may also express resentment towards you.
In such situations, making them understand is quite difficult. Instead, you should try addressing your child's emotions. Give them the space to act out what they feel and let them speak what's on their mind.
As a parent, the best you can do is be available for them.
When Parents Forget To Consider Post-Move Scenario
Moving is only half the battle won. Whilst things may seem easier for you post move, the same cannot be said for your children.
For babies, it takes time to adjust to new surroundings. For school-age children, they might be fearful of opening up to new people at school. Teenagers, on the other hand, might face serious issues like bullying, teasing, difficulty in studies, etc.
Try your best to keep your schedule as free as possible for the first few months of your shifting. Take out time for family as much as possible. Go out to try restaurants, malls, and other activity places in your area.
Managing Move Due To Divorce, Death Or Other Difficult Situation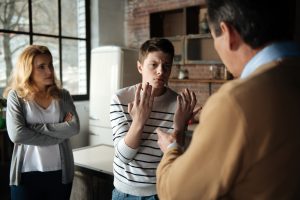 That's two shots of shock fired back to back at your children. It's too much to take even for an adult. Expecting a child to understand is too much to ask. However, things have to move forward nonetheless.
The emotional reaction of your children could be extreme. You should give them space and be there for them.
You can also consider taking your children to a counsellor if need be.
Managing Move With A Child With Special Needs
As a parent, moving with a special needs child can be exhausting in every sense. Here are main things you need to keep in mind –
Make sure you consult with your child's doctor and find a new doctor in the city you are moving to beforehand.
If your child needs special preparation to move, make sure you make all the arrangements one month prior to moving.
Inform the moving company you are going to hire about any special assistance you are going to need from them.
Read our blog on moving with special need child to know more.
In the end, as a parent, all you want is that your children take this move as a positive thing in their lives and they make as smooth transition as possible. We hope these tips would help you in planning a successful move with your children.
For man with a van in Essex, Sussex, Kent, Surrey, and London – contact Movevan today. We also offer moving services to and from Europe.
We have helped many families move before. We know your struggles and we try our best to be of as much help as possible. Visit our website for an instant quote now.