Moving can overwhelm all your senses. It exhausts all your brainpower to plan the move while you try to sober down on nostalgia. Emotions can fog your decision-making and it is quite understandable at that point. That is why we are here with a definitive guide to help you!
From what to pack and how to move your belongings on a large scale, we will cover all the options. If you are planning moving to Europe, you will find moving services from Movevan to be useful for you! We have economical moving options for international movers in Europe. Contact us now to know how we can work out a moving plan for you.
Here is how you can start planning from scratch.
1.     Take at least 2 months to plan and prepare
If you have heavy things and big items to move, then you should start preparing for the move at least 2 months prior to the shift. From planning to arranging movers and to actual moving bit by bit, it will take some time.
Having a thorough plan that has enough breathers will leave no space for error and missing out.
2.     Make a list of items you do not want to take along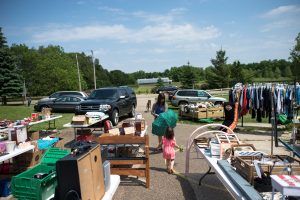 We like to hoard a lot of things that we don't get to use the majority of the time. It is time to let these things go and hold a garage sale! You will earn money from things that you no longer use.
This money will help you buy new things that you would need in a new country. It's a win-win situation for all.
3.     Packing the big stuff first
Big furniture items should go first and then you should pack in other smaller items. From furniture to electronics, you would need to clear and clean them first and then pack it. You can take help of international packers and movers to pack big items safely and securely.
4.     Go for rentals for the big stuff
Get a rental for other electronic items such as fridge, television and even washing machine! This way, you will pack and move your items and by the time you are here, you can use the rental items and give it back to the store.
5.     Research about items that are not allowed to be taken
Some countries can have peculiar policies about certain things like medicines, money, and what not. Research about such rules and regulations about the country you are going to move to. This will make your international relocation a lot easier.
6.     Research about the climate of the country
If you are going to a tropical country, you might want to donate your winter apparel or keep it for a garage sale. If you are going to a colder region, then you might want to stock more on winter clothes and pawn your summer wardrobe.
It doesn't just stop at the wardrobe, but also on other things and necessities. Research on the type of climate the other country will have and pack things accordingly.
7.     Choosing a method of moving possessions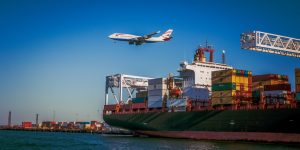 You can either choose to move your items via shipping or by air. There are certain pros and cons of both the methods. We are going to enlist it for you.
By Air
Pros:
Your items will be transported to you quickly without much delay.
You might get your items in, at maximum, a week's time
Cons:
This is a costlier option than cargo ships
There may be restrictions on the number of items you can transport and you might be restricted to carry items that come under a specific number of weights.
By ship
Pros:
It is cheaper than sending it by air
It has space for more items and you don't have to calculate everything to go under a certain weight.
Cons:
It takes a long time for your items to be transported to you
It might take a month for you to get your items at your place.
8.     Moving your items by air
When you decide to move your items by air, you have to first check with the airlines. Some have a cargo service and container served for just the same. You might need to pay by the weight to the airlines.
In such cases, you can only afford to take a limited amount of things with you. You can only fly essentials and ditch the lesser ones.
9.     Moving your items by ship
The best thing about moving your items by ship is that it is cost-effective. The only downfall to it is that it takes quite a long time. What can you do to counterattack the time factor? You can prepare in advance!
You can pack things and ship them a month before the actual move. Then, you can rent items and give it back to the respective stores.
Basics of shipping by the sea –
A 20ft container can ship 2 bedrooms or a car with some boxes.
A 40ft container can ship 5 bedrooms or one car and 2 bedrooms.
You can opt to move your stuff from port to port, i.e., you can bring your stuff to one port (with the help of movers) and pick your stuff from another port in the choice of your country.
You can opt for Drop and fill service in which a container will be transported to your home to fill up all your items in. They will take the container later on to be transported via sea.
You can opt for door to door in which an international moving company will do all the work for you. They will offer you international relocation services, which will transport all of your items from home to home without any hassle.
10.     Negotiating with overseas movers
Either you can do it on your own by calling up 10 different people and transporting things or you can take help of international movers. You will have to call them up and ask about their international moving quote.
You can plan out your budget and then negotiate on a favourable deal. You would need to ask about their packages and pick the one that best suits your needs.
11.     Taking your pets and plants along with you
If you have pets and some beloved plants, then you might be thinking of ways to take them along with you. You would need to research if your pets and plants are allowed to be taken to your country.
Next, you would need to talk to an airline on transporting your pets. You can transport your plants via shipping from the sea.
12.     Keeping your documents ready for the move
You would need to keep your driving licence handy and your passports ready. You would also need to research on what papers and documents you would need to prove identity.
If you want to drive your vehicle there, then what documents do you need to have? You would need to find that out and then prepare for the move.
Wrapping Up
The above-mentioned points would help you in moving permanently overseas. If you are moving to Europe from the UK, then you would find moving services from Movevan economical and satisfactory.We will help you plan your move in a hassle-free way.
Set a date and we will show up at your doorstep for the job. We offer services ranging from packing to moving your items. We also handle fragile and antique items with utmost care. Your satisfaction will always be a top priority for us.
Get an instant quote for moving to Europe.