Moving is not purely logistics. It also has economic and emotional aspects to it. Whilst it somehow becomes easier to figure out how to move heavy things, it is not easy to do so with other aspects.
We, as people, move around taking everything we established along with us. Packing it up and moving it is not as easy as it seems.
We are going to shed some light on the list of most complicated things to move during relocation. These things don't just have a physical form, but also has a far deeper impact –both financially and emotionally.
For easing your move physically, call the best man with a van in Croydon at Movevan now!
Here are the things that are way more complicated than your built-in wardrobe.
1.     Pets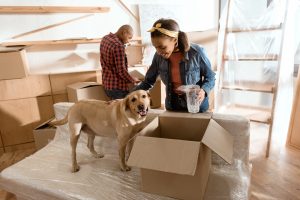 Moving your pets is not an easy feat. When you are relocating from one place to another, your pet might feel uneasiness and confusion. The chaos that moving brings in its process might also startle your pet.
You would need to reassure them that everything is fine during the process. Shifting them to another house or room during the process would help.
After you are done with shifting, you would need to bring them to the new environment and let them feel comfortable there. It would take them a few days to settle themselves and you will have to be very cautious and comforting towards them. It doesn't get easier when you have pets that are sensitive to noise and new surroundings.
Hamsters, fishes, and birds are some of the sensitive ones of the group. Cats and dogs would take as little time as possible to readjust themselves.
Regardless, you shouldn't let them out of the cage or let them go without a tag and leash until you have settled in the neighbourhood for at least a month or two.
2.     Children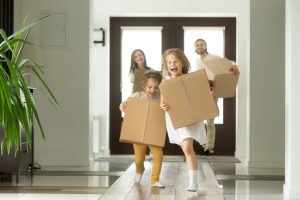 When you relocate to a new place, you are going to redo everything you created in the previous area. Your children will be changing their schools, friends, neighbourhood, and even access to a lot of entertainment source. Change is a little harder for children than for adults.
They are still in the stage of learning from their environment. When the environment changes, they try to readjust their understanding of the world around them. They do this by fitting every bits and pieces of information they learned to what they are experiencing now.
It is crucial that you discuss your move beforehand so that they can process the change that comes with it
Also, make sure you also communicate effectively with them without fail during the whole process. Moving is emotional as well and you should be there for them. If they have troubles adjusting themselves in the new environment, you should be the one they come to and find comfort in. Don't let them feel that you are too busy for their discomfort.
3.     Business
Once you have established your business in an area, it becomes difficult to pack it and spread it elsewhere. This is, more or less, starting from scratch. You might already have all the electronics and office items in place, but to advertise is another challenge.
On top of it, you will have to figure out how the billing system works for each and every aspect of your business. From electricity bills to taxes and utilities, you will have to figure it all out. If you have employees under you, you might need to hire new ones in a new location.
Make sure you let experienced hands take care of your delicate electronics and items. Movevan is the best man van company. We are the movers in London who handle everything with care. You can contact us now to schedule a date for the move! Get settled in the new area faster and with better handling of your items.
4.     Legal documents
Few things don't need change such as birth certificate and qualifications. But when you change address permanently, you will have to update the new address in your social identity documents. It is important that you carry copies of your document during the move.
Driver's licence, proof of identity, gun licence, etc. might need to be remade in some cases. You would need to make sure you update it according to the necessity. You might also have to do it with the rest of your family members as well.
In some cases, you might also have to change your place of worship as well. You might have to join a new community and would need to become a member there. You would need your old documents to prove your faith and join another branch of the same community in a new place.
5.  People with special needs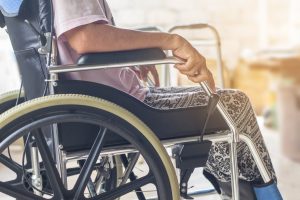 When you or anyone from your family has special needs, moving can be difficult. The process of relocation can be stressful for their health condition. You would need to talk to your physician and medical professionals about your plan to move before you implement it.
If their medical needs cannot accommodate your plan to relocate, you might face problems. Some need oxygen cylinders whilst some need complicated medical equipment around them the whole time.
You would also need to research if a certain set of medicines are available for the person with special needs. Sometimes it gets difficult to find a certain brand of medicine or the composition itself.
If that medicine is crucial for this person, you would need to stack some before you plan on moving. You can also contact a pharmacist to make special arrangements.
In summary
These are the 5 most complicated things to move:
Pets – They need their time and space to adjust to the changing environment. It gets more difficult with pets that are more sensitive than the others. You would need to take care of their comfort.
Children –They would be trying to fit in their understanding of the world in their changing environment. It is best that you guide them in this emotional journey and make sure you give time to listen to them.
Business –It takes a lot to establish your business and even a lot more to re-establish it in a new place. You would need to focus on managing the bills and spreading the word about your business in the new locality.
Legal Documents –It can range from social identity proof to your driver's licence and many other documents that need to be updated. Some documents would need to be re-made accordingly.
People with special needs –If the needs of a person contain complicated medical equipment, then it gets a little difficult for them to relocate. Also, there are certain medicines that are allowed in one state and banned in another.
These are the things that are tough to move whilst relocating. Some of the aspects are physical whilst some revolve around health and finance. When it comes to moving necessities, you can depend on Movevan to get the job done on time.
Movevan is the best moving company in Croydonwhen it comes to handling fragile items and delivering them to you safely. Our moving services have provided satisfaction to hundreds of our clients. You can join the list and hire our man van company for your next move!
Get an instant quote now on our website to schedule a date for the move. We will plan through every detail of the move that suits your timeline.