Moving – What pops up in your mind as soon as you hear this term? For some, it might be "a new home" in excitement, "Oh God, new people" in sorrow, and for others, it could be "let's find out".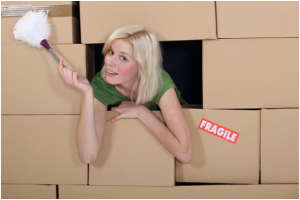 Further, what if we say, "A big packing chore is in store for you"?
Majority of people who are planning their move would skip a heartbeat thinking of the hell lot of packing they are going to experience shortly. Yes, moving can be exciting and annoying at the same time.
As the man with a Van in Croydon, we interviewed a few of our customers, whilst on work, to find out why they find packing their household so annoying. We're surprised to get an answer that was common with all:
"We have a lot to pack that makes us puzzled. We are confused about how to manage everything efficiently."
Here we realised that all of these people were actually speaking the truth.
We humans are fond of collecting memories, be it in the form of moments we live or the things we collect. The burden of packing the household is an outcome of this 'memory collection' regime where we consciously or subconsciously gather so many things that might not help us throughout our lives. Because of the emotions attached to these things, we are unable to get rid of them.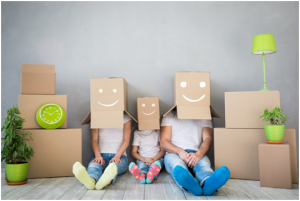 Being a man and van in Croydon for two decades, we have learned that moving, for people, is more of an emotional challenge. Moving to a new place leaving behind old friends, workplace, colleagues, surroundings, etc., created an emotional struggle within them. It's not just about changing a house or address but a lot more than that.
Hence, we changed the way we managed moving for our customers – put their emotional comfort on the top whilst keeping everything else behind. For each of the tasks associated with moving, we make sure everything we do synchronises with what they want or feel.
As such, here we are at your rescue again!
Continue to read the next few paragraphs to learn how you can manage your packing efficiently without compromising the emotions and investing much of your time and efforts.
 The First Phase: Identifying the Struggle
Ask questions before you jump directly onto packing your stuff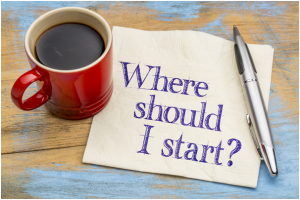 Packing your stuff isn't any problem for you especially when you've man with van Croydon by your side. Sorting through the belongings and deciding what to pack and what to get rid of is what creates the entire chaos.
So, here is a list of questions you should ask yourself to reduce your burden at the very first stage itself:
Be it your clothes, kitchen equipment, furniture, stationery, etc., ask yourself how often you've used these stuff in the last six months or year. Pen it down.
How many alternatives do you have for the stuff you have barely used in a year? Make a list accordingly.
How would you feel just in case you're required to get rid of these belongings? Consider the emotion that hits you immediately.
Asking these questions would give you clarity on how to proceed further. We'd suggest you go through each of your room and make a list of the things that will stay and what will go.
Tips to Sort out the Belongings
By now, you might have got an idea about the things you WANT to keep. Let's focus on the NEED part for better filtration.
Separate out the clothes, furniture, stationery, kitchen appliances, etc., that you haven't used since the time you bought them. You know you'd never use them in the future. Pay special attention to your closet and your child's study room.
Go to your waste storage areas like your Storeroom, Den or garage where you've been storing. Give the clutter a look; check if there's anything worth carrying along. Consider getting rid of the remaining stuff.
Another criterion can be your budget. Carrying all the stuff might cost you more as you'd need additional packing material like cardboard, tapes, etc. Also, carrying unwanted furniture that would occupy enough space in the moving van can cause you trouble. Hence, choose accordingly.
Do not forget to sort out old herbs, spices, and medicines that are either on the verge to expiry or have been unused since long.
Second Phase: Ways to De-clutter
 When you've decided on what to pack and what to leave, the next big confusion that arises is what to do with the left out stuff. Obviously, you cannot simply leave all of them in your old house waiting for your ex-landlord to dump on his own.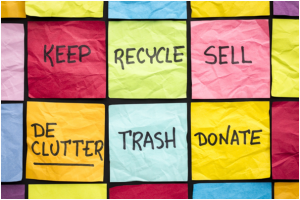 As experienced Croydon home removals, we offer the best packing and removal mantras to our customers. Adding to which, below we are sharing ways to de-clutter the unwanted things you made a list of.
Categorise as Recyclable and Non-Recyclable: The simplest and the smartest way here is to categorise the unwanted stuff into recyclables and non-recyclables. For instance, put stuff that you know could be re-used in some or the other way under the category Recyclable. For the stuff you think are impossible or harmful to reuse, consider them non-recyclable.
Share or Sell: Recycling or reusing things is pretty simple these days. Either you can share them with people who are in need or you can re-sell them to potential buyers.
Third Phase: Tips to De-clutter
Quickly, take a look at these tips to bring your de-cluttering chore to a fruitful end.
Tips for Recycling:
You can always donate recyclable stuff like old clothes, linens, books, magazines, coffee mugs, etc. to an old-age home or nearby NGO of needy people. Not only this will be a great work but helping a needy would give you inner satisfaction, which would further balance your emotions attached to these belongings.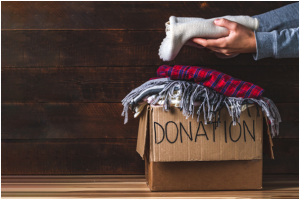 If donating isn't what you feel like doing, an alternative is to share your stuff among your close cousins, relatives, or friends. Make sure they don't feel any obligation in doing that. Making them feel happy and comfortable is your responsibility here.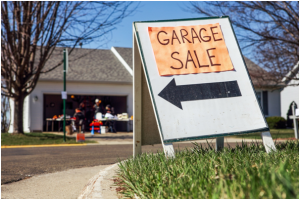 How about a 'Garage Sale' to get rid of unused things stored in your garage, den or storeroom? It could be a great weekend activity. What more? You can also get some money instantly. Simply, display the items you want to sell in a presentable way. Call out people from your neighbourhood or trespassers, bargain and have some fun, get rid of the extra stuff with lots of new memories, money and new friends maybe.
Go digital and put on sale your belongings on portals like Quicker, eBay. This is a smart way of getting rid of old and unwanted stuff. From your books to your clothes, furniture, vehicles, phones, etc., you can resell everything on these sites. Just keep in mind that you start ahead of time so that you are already free of your clutter on your moving day.
Tips for Non-Recyclable
MoveVan has been into the industry for more than a decade now. One thing that we have been consistently keeping up with as a man with van in Croydon is safeguarding nature. We ensure that whatever we do should be in favour of the environment and doesn't harm it in any way.
Hence, here are some eco-friendly tips to get rid of non-disposable belongings.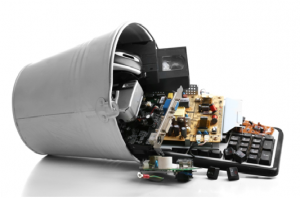 If you've large electronic appliances or gadgets like a refrigerator, phones, washing machines, toaster, electric kettle, computers, etc. that you want to dispose of, DO NOT DUMP SUCH ELECTRONIC WASTES in the city bin or dump yards. Instead, you can send them for WEEE treatment to the authorised companies near you.
If you've expired medicines, opt for medicine take-back options. Pharmacies in the UK are authorised to take such medicines back for safe disposable. However, make sure that you don't flush these medicines in the toilets.
We hope all the above tips will make your de-cluttering easy and moving more fun.
If you're heading towards your move, feel free to contact MoveVan for your man and van needs in Croydon, London, Essex, Sussex, Kent. Also, do not hesitate to seek guidance for your moving from us.
Get a FREE instant quote now!