Moving is already a taxing job both physically and emotionally. But the real challenge lies in
moving heavy items that sit like an insurmountable mountain. You cannot always afford to
leave them behind but moving them is another set of challenges that you need to overcome.
From planning to hiring the best moving company, you have to get it all right. Movevan offers the best and most dedicated moving services. Contact us for getting the job done at the right time and with impeccable dexterity.
Here are the top things that are too heavy to be shifted on your own.
1.     Plants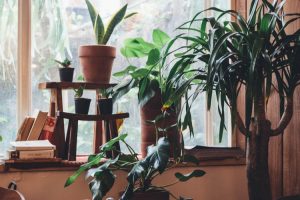 Heavy pots to big trees – plants are one of the heaviest things to move. If you have got a little garden consisting of plastic pots, it might get easier for you. But for those, who have heavy ceramic pots, would need to rethink their way to move it around.
There is one more thing that you would need to check – if the plant is permitted to be moved in the new location. Some species of plants are not permitted in some states, cities, or towns. Also, you should ask your movers about their moving services before you plan on adding plants to the list.
How to move it:
If you have a lot of plants, you will have to dedicate time in advance to prepare them for the move.
Transfer them to plastic pots and secure the soil in the pot by wrapping newspaper around it and fastening it with strong tape.
Make sure that you do not water your plants a couple of days before the move.
Know more about how to move your garden plants here.
2.     Heavy electronic items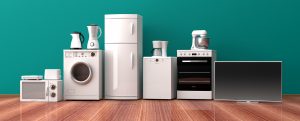 Small electronic items can be carried by you or can be carried at the back seat of your car. But when it comes to heavier electronic items, you would need help. Some electronic items can be dissembled and carried in parts to the moving van.
But then, there are items that have to be picked up with the humongous weight they have. For example, refrigerators, televisions, microwave oven, washing machines, air conditioners, etc. These things are also delicate and therefore, it is even more difficult to carry them.
How to move it:
Make sure you empty your refrigerator, washing machine or anything that has the capacity to store things.
Clean it to your best knowledge
Get a cover for your electronic items
Don't do it alone, get some help to move it around. You wouldn't want them to bump on your doorframe or walls.
3.    Art items
Art items are fragile and can also be heavy sometimes. It can include any exquisite, delicate yet heavy marble statues to a glass structure. Art items have to be preserved in its best condition. If they are big and heavy, it is going to be difficult for you to take it around with you.
In such cases, you should specifically ask your man van company to handle these items with care. Movevan is the best moving company in Croydon that will carefully handle all of your items and deliver it to your new address.
How to move it:
If the size of the art item is small, you can pack it yourself.
But if the size of the art item is considerably big, then you would need professional help to move it.
You can get foam peanuts and a cardboard box to secure your small art items.
Make sure you put 'this side up' and 'fragile' stickers to let the movers know that these items need extra care.
4.    Glassware, china, and ceramic items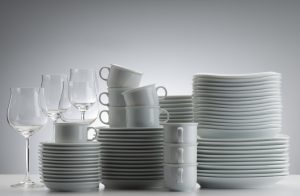 These items are often difficult to move because they have high value and are delicate. These items cannot endure any kind of blow, as it may crack. There is no way to fix them up in the same way unlike you can do with steel, iron, or wooden items.
The best thing to do would be to start packing these things early. This would help you in preserving these items for longer and they wouldn't break during the move.
How to move it:
The process of packing it is as same as packing art items.
Make sure you keep your crockery plates, glasses, cups, etc. separate from one another.
If you stack them one on the other, then even a slight bump to one cup or glass can transfer that force into another. You would lose more cups than save it.
You can keep them in the same box but make sure you insert foams in between them so that it absorbs any possible shock that could transfer from the other.
5.     Built-in items
If you have spent a lot of money in designing many built-in things, then you would like to take them away with you. The problem is that since it is built-in, dismantling it becomes a tough task. In some cases, you cannot take it away without damaging other things.
Things like bathtubs and kitchen countertops can be difficult to move if they are built-in. You would need the help of professional movers to dismantle it and take them with you. Talk to your moving company in advance if you plan on doing that.
How to move it:
Since you cannot move it on your own, make sure you first clean everything
Make sure all the pipelines and electric circuits are closed if they are connected to the built-in item.
Remove items that you usually keep in or around it in a separate box.
Contact your movers and discuss on the dismantling process that fits best for you and future owners/ tenants.
6.     Vehicles
Whilst the most common sense answer to moving your vehicle may be driving it to the new address, some roads do not cross oceans. Also, sometimes the distance between place A and place B is too large to drive and waste your fuel on.
Hiring a moving company would be beneficial here. You would save on your fuel as well as your time. Also, if you are just feeling too tired and lazy to drive, you can let movers deliver your vehicle to your new address. You can redirect your preserved energy to other moving activities.
How to move it:
You can drive your vehicle to the new address and take a few items along with you during the move.
If the route is too long for a drive, make sure you clear all the items that are inside of it. This includes your necessary documents, things that can destroy the interiors of your vehicle if left unattended (such as food, oil, etc.).
If you are moving to another country or state, make sure you know all the rules and guidelines before the shift. Froma driver's license to permission, get the information about it before you settle in a new country or state.
These are the top things that are difficult to move. When your move involves these things, make sure to exercise caution and have a talk with your movers. Find the best man with a van in Croydon at Movevan! We have a squeaky-clean reputation in satisfying our clients with our moving services.
If you want to find the best movers in London, then contact us here today to schedule a date for the move! We will get in touch with you in a jiffy.