Shifting from one city to another can be exhausting. Be it shifting a few boxes to shifting the whole house, having a solid plan helps immensely. Now that you have ruthlessly and judiciously set aside dates and called in movers –it is time to know some moving etiquette.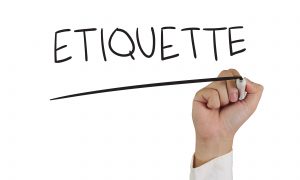 Why does this etiquette help? You can move around without etiquettes, but you will surely earn some wrath along the way. The best way out is to always maintain a calm composure and be as thoughtful as possible. This way, people will be more than willing to help you in your present and your future.
All you have to do now is to first revise your plan of moving. The next step is to coordinate that with the etiquettes that would follow with the plan. We will elaborate on the possible steps that you should take to be on the right side of moving etiquettes.
Here are the things that you should do.
1.     Inform your neighbours about the shift
After you are done estimating the cost of moving, formulate a plan. Inform your neighbours about the shift prior to the main day. This way, if you will be occupying any common road or space, they'll be informed.
You can ask for permission if you would be using their lawn, parking, etc. to keep your packages. You can also ask your soon-to-be neighbours if you think you are going to use their space or block the way. This would help them to anticipate the events and redirect their route.
2.    Make sure you move out during non-busy hours
Schedule your moving plan during working hours. The traffic before and after this time frame will be heavy. You also wouldn't want to annoy your neighbours by starting the chaos too early in the morning or later in the night.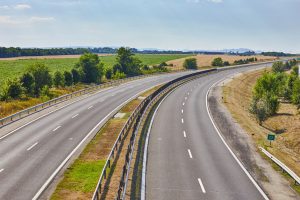 You would need to schedule the time with your moving company. If you are looking for the best movers in London, contact Movevan today. It is always a good idea to inform the movers and the neighbours beforehand than on the very same day.
3.    Scan the neighbourhood you are going to shift in
As we specified before, you might need to get some permissions first. Moving is a long and exhausting process. You might be obstructing a way to get through your apartment. It is better to inform and ask for permissions beforehand.
From parking space to where moving vans can park their vehicles, you need to dig out that information. If the movers park in the wrong space, their vehicles could be towed and they might be fined. Avoid that scenario by being vigilant about the issue.
4.     Make moving a little easier for movers
By being considerate to your movers, you will be making moving a lot smoother for yourself. Making the way more streamlined and easy to travel on would help them a lot. Labelling the boxes on what is fragile and how to handle it would also help them in keeping it more secure.
Also, consider the weather whilst moving. Would it be snowing? Then shovel off the snow on the way. Would it be raining? Then bring some extra umbrella. Booking the elevator for the moving timeframe would also be a good help for movers.
5.     Being courteous
You can be more courteous with the people helping you move by offering them beverages. You can have a stack of water ready for them to have. Offer them tea and biscuits when you are halfway through the moving process.
You can find a dependable, professional, and friendly moving company in Croydon at Movevan. Contact now to fix a plan and schedule house moving that fits you.
6.     Avoid being in a grumpy mood
It is understandable that you will be in a considerable amount of stress at that time. But having a mean face on will just look unfeeling. Try to have a positive and smiling disposition to not look rude to people you interact with during the day.

Moving can be tiring, but it doesn't have to be sad. Saying farewell to your former residence can be a tearjerker. But you should try not to throw a wet blanket on people who come to help you –be it friends, family or just movers.
7.    Give appropriate tip to movers
If you have taken help from your friends, it would be inappropriate to tip them. You can take them out for lunch or dinner right after moving. Alternatively, you could return the favour the other way that they would appreciate.
When it is about movers, you should tip them for their hard work. That is a courteous call for a nice person. If you want to go some extra mile, you can also offer them some meals as well. You can ask beforehand if they would like to eat else you'd waste your effort.
8.     Warn them about obstacles prior to moving
There could be any obstruction to the pathway. This obstruction can run a risk of damaging your fragile items in the vehicle. To avoid that, you should check the way and warn them about the obstruction.
You can remove the obstruction if possible. When it is immovable or nonnegotiable, you can warn the movers about it. They would avoid it to their best effort and deliver your belongings safely to your new home.
In summary
These are the things that you have learned so far. Let's take a quick look at all the points:
You need to inform your old neighbours as well as the new neighbours about the shift. This becomes especially important when you are shifting big items and would be using the common driveway area, etc.
Do not shift during rush hours. When people are getting ready for work and rushing for their offices, the moving process would create a disturbance. You wouldn't want to do the moving later in the evening as well as there will be heavy traffic.
Go to the neighbourhood in advance and know the rules of parking and where move vans can park their vehicles. This would help you and the movers in avoiding any towing or fine.
Make moving easier for movers by clearing off the path for them. Salt the snowy lanes, shovel it off, make reservations for elevators, take permissions, etc.
Be courteous to the movers by offering them beverages that is fit for the season. Keep water bottles handy.
Smile, wave, and be in a good disposition throughout the moving process. Ease their mind with just a little bit of smile and courtesy.
Give an appropriate tip to the movers. If the movers are your friends, offer them lunch or anything that they would appreciate. If the movers are from a company, tip for their hard work to let them know that their work is appreciated.
Give fair warning about obstruction on the road. This would ensure that your package will be safe in the boxes. It will help them re-route and avoid the obstacle altogether.
These are the moving etiquette tips that would help you whilst moving. Being courteous and kind is often more revered than just expecting people to do their work ungrudgingly. Your thoughtful and polite mannerism will help you in getting an extra hand when in need.
Coming to needing an extra hand, you can contact Movevan to move your precious belongings securely. If you need a man and van in Croydon, London, Essex, Sussex, Kent – you can rest assured that we will do the finest job for you.
Our years of experience in moving and our professionalism make us a top favourite in the UK. Contact us now to fix a schedule for moving.