The team that moves together grows together!
Commercial moving or moving an office space is often considered a gruelling task. From planning to packing to moving – the team takes a lot of toll.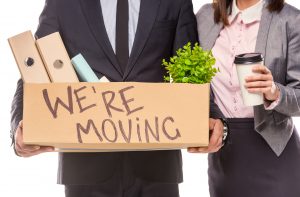 Buy what makes commercial moving so challenging?
Be it a single-room office move or a multi-storeyed setup:
You need to double the caution whilst packing and moving your office. Be it a single featherweight paper or a heavy printing machine – everything is important.
It takes comparatively more time to pack office stuff than packing the household because each and every item is important and can't be neglected.
The complexities are more, as you've limited time to move your office space. You can't shut your office gates for days. It's like working on the wheels.
In addition, there could be other reasons including employee loss, availability of similar utilities, budget, etc.
Further, you can't change two things about moving your office space:
Businesses have to move at least once in their entire lifetime.
Moving office space isn't possible without hiring a man with a van. DIY moving is simply impractical and illogical in this case.
Undeniably, hiring a man with a van can help you cut your burden to more than half. Thanks to their efficient team and skills! However, there's still a lot on your plate for you to manage.
If you are planning your office move, read the tips discussed below. Following these tips will surely make the process go seamless.
1.     Know the plan by-heart
Moving, without planning, is no less than a game of Chutes and Ladders. Making one mistake due to carelessness and you'll have to start all over again.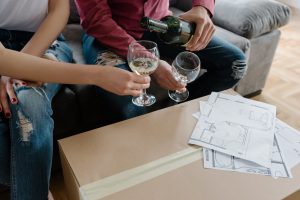 When it comes to moving your office, there are many things that aren't even under your notice but demand your attention. Hence, the need for a well-thought plan. Also, having a plan before hiring professional movers can help both the parties manage better.
Take adequate time to think and evaluate your move in terms of resources you have, manpower you need, responsibilities to assign, etc.
Prepare a detailed list of all the items that need to be moved to the new place. Make sure you cover every floor, every department, every room, every desk, and every shelf.
In addition to what all needs to be moved, take time to plan where and how all these things will go in your new place. Leaving this step during or after the move can cause you a lot of trouble in getting settled at the new office.
Plan your moving budget in advance. It is important to know how much you have to spend. Remember, it's about your company's finances and any negligence here can affect your entire business.
2.     Pick your man van well in advance
Not all the movers offer commercial moving services and not all the commercial movers are the best ones.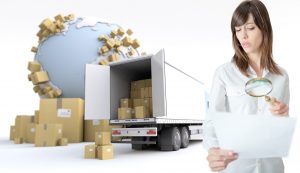 "We'd hire the movers later" can prove to be your biggest mistake in your office moving. The reasons are quite obvious.
Hiring a man with a van at the last moment won't give you adequate time to get reliable information about them.
The urgency of getting your work done due to the last moment might prove to be expensive for you.
Even if you succeed in finding the right company, lack of time can create issues for them in managing your move. They might be unable to gather the required resources or labour impromptu.
In order to avoid troubles, we recommend hiring professional movers atleast a month prior to the actual move day. Also, make sure to compare quotes from different moving companies before settling with one.
Also, hire a full servicing company that offers you a complete package – including packing, removing, moving and even storing. This would save a lot of your time, efforts, and money.
3.     Connect old with the new
One important aspect of office moving, which is often overlooked, is managing your tech support. A company cannot run without a well-connected IT system.
You might be having a properly setup tech wing in your current office. But failing to transfer it to the new office can disrupt your entire work.
It might seem easy but disconnecting all your tech systems and reconnecting them at the new place is a task in itself. To avoid such circumstances, ask your IT department to start working on the tech move at least a month ago. This is because they would need time to find a new service provider, prepare new lease or contracts, buy new equipment or resources, set up the infrastructure, etc.
4.     Don't Break the Rules
Before you move to your new place, notify about the shift to the building owner of your current place. You would need adequate time to settle the current lease and create the new one.
In addition, inform your stationary partners, telephone service providers, banks and financial institutions, insurance companies, etc. about the move. Make sure you don't violate any rules or breach any clause in your contract during your move.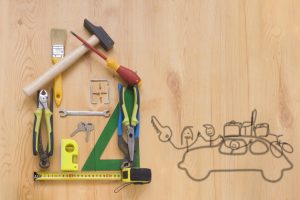 If your office is in a building with other companies, make sure to inform them about your moving and the moving date specifically. Coordinating your move with the entire building's management is necessary.
It's quite obvious that elevators or stairways will be reserved by you on the moving day, which might cause issues to others. Notifying in advance will help the building management handle the entire scenario whilst taking care of everybody's convenience.
5.     Be vigilant
Most companies make a common mistake of not inspecting the new office space. Unavailability of resources, malfunctioned or distorted utilities, etc.- that are not taken care of prior to shifting can cause a delay in new settlements and hamper the work.
As a smart businessman, take time to visit the new office a few times to check the fixtures and resource availability. In case you find any disorder, take necessary measures well in advance
6.     Don't forget your team
Moving to a new office is important for your team as it is for you. As a company owner, it is your responsibility to take your team along in the entire process.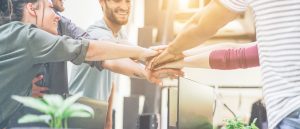 Assign individual and group responsibilities to each one. Make sure they feel involved and valued in the change.
Prepare for the farewell of the employees who no longer will be a part of the company at the new location. Make sure you don't forget to bid them a positive goodbye amid all the hustle.
Communicate with those employees who will face inconvenience with the move. Address their issues and help them resolve it. Make the move a happy move for them as well.
Wrapping Up
There's no denying that moving your office space is a big undertaking. However, it doesn't have to be strenuous. Careful pre-planning, prioritising safety, and proper organization can simplify the moving.
Further, hiring professional movers and investing in commercial storage can make it a hassle-free process for your business.
If you want to ensure that your office move goes without a hitch, contact MoveVan today!
We offer top-notch man with a van service for commercial move in London, Kent, Essex, Croydon, and Sussex. We also help in moving to and from Europe.
Get a quote from us today.